NR pump series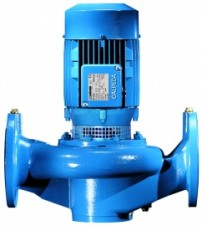 Characteristics
Circulation pumps with air cooled motors.
Max. power: 4 kW
Max. capacity: 110 m3/hr
Max. capacity: 1833 l/min
Max. capacity: 110000 l/hr
Max. discharge head: 13,6 m
Max. pressure: 1 bar
The NR circulation pumps with flange connections have an air cooled motor. The supply voltage is 230 Volt 1 phase or 400 Volt 3 phase.
The pumps are available with a speed of 1450 rpm (NR4)or 2900 rpm (NR).
The pump housing is made of cast iron.
The NR pumps are ideal for use as a circulation pump in central heating and cooling systems when the temperature of the liquid can vary between -10 deg C and +100 deg C.