GWN pump series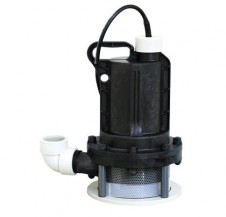 Characteristics
Special magnetic drive pumps for corrosive liquids.
Max. capacity: 19 m3/hr
Max. capacity: 317 l/min
Max. capacity: 19000 l/hr
Max. discharge head: 12 m
Max. pressure: 1 bar
The corrosion-resistant pump for acid and alkaline liquids.
features:
- Completely made ??of plastic (PP CFR).
- Magnetic driven, thus leak.
- Built-in thermal protection.
- Lightweight.
- For liquids up to 75 ° C.
- For liquids with a specific gravity of 1.5 kg / dm ³